Online interactive step by step configuration guides
Self-care Configuration
Easy-follow guides designed for smartphones in order to maximize mobile customer self-support.
Customer-care Configuration
Reduce support calls length with configuration guides designed to make your first level agents outsmart technology.
Up-to-date Knowledge Base
A well designed service architecture allows us to keep our device guides always up-to-date. Don't worry anymore about software updates or new models.
---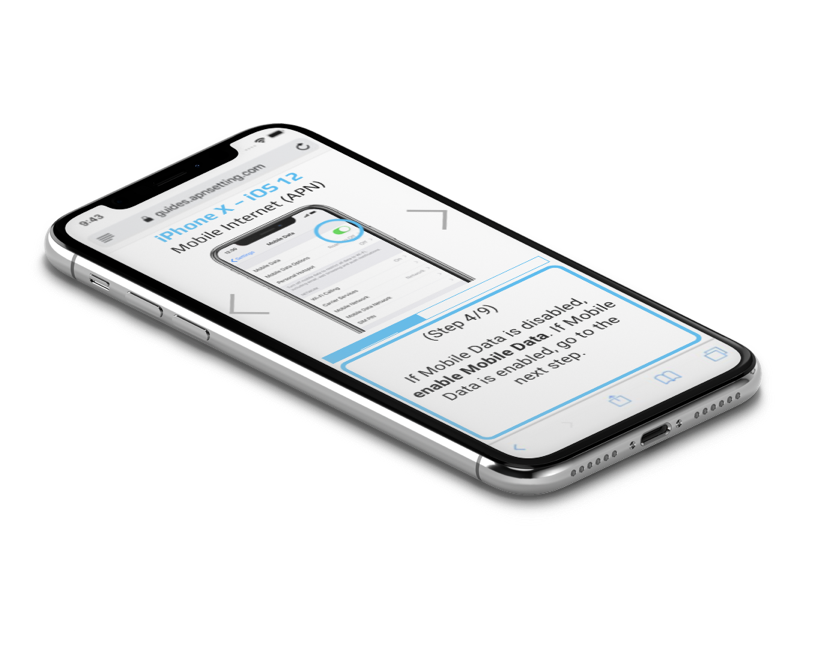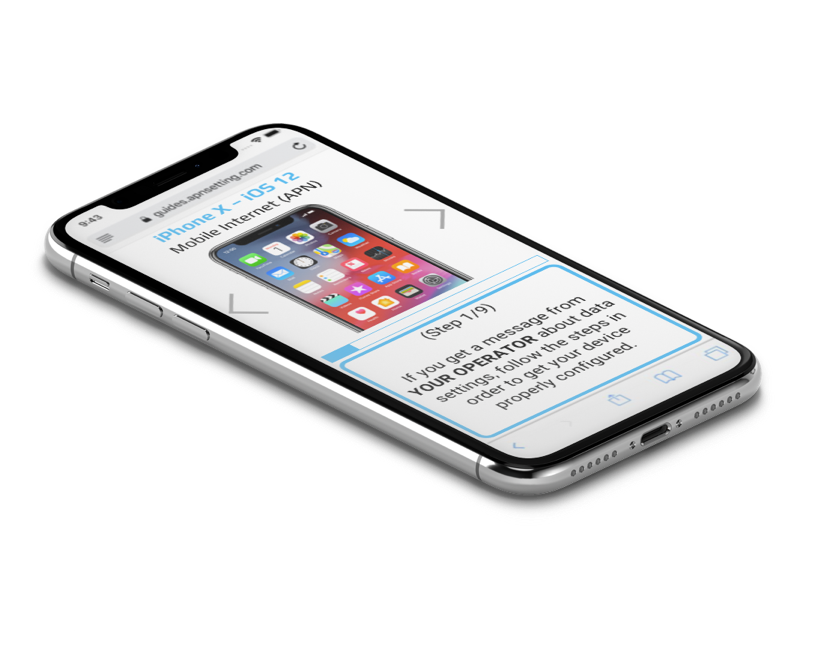 Step-by-step configuration guides
Self configuration of your smartphone
95% of the traffic to online help, FAQ and guides is driven from mobile devices. The very same devices customers are trying to setup. Our guides are always online accessible for your customers. Increase the success rate over desktop web guides, video guides, PDF documents and text guides that make any configuration for the user an impossible task.
Try our smartphone mobile-first support guides
Do not wait to improve your Customer Support
Self-care and Customer-care Support
Land into your online guide
Lets make things easier for your customers and recognize their device and point them to their guide.
When manual configuration is required, the most common issue is identifying the device brand properly. Doing it automatically or use the IMEI at the Customer Care will speed things up.
Choose your OS or Brand
Choose the config guide suitable for you
Selects the configuration guide by choosing the Operating System or the device brand model when browsing from a computer or another device.
Follow the simple step-by-step instructions
Simple step-by-step process to achieve the desired configuration
Each step of the guide is easy to follow with visual aids and clear short text explanations, leading either users or support operator through the configuration process smoothly. Configuration processes are constantly reviewed to maximize the success rate avoiding customer journey bottle necks.
Get online analytics
Check online analytics usage report with high value decision-making information.
Get analytics reports classified by devices to gather useful insights about your customers devices and behaviour.