Keep cutting off Customer Care costs
Self-care Configuration
Step-by-step guide to empower your customers for a do-it-yourself configuration avoiding calls to Customer Care.
Drop out Customer Care Costs
A well designed responsive guide will empower customers to self configure their devices, making the issue almost nonexistent for the Customer Care.
Up-to-date Knowledge Base
Our device database is always up-to-date with the new terminals appearing in the market.
---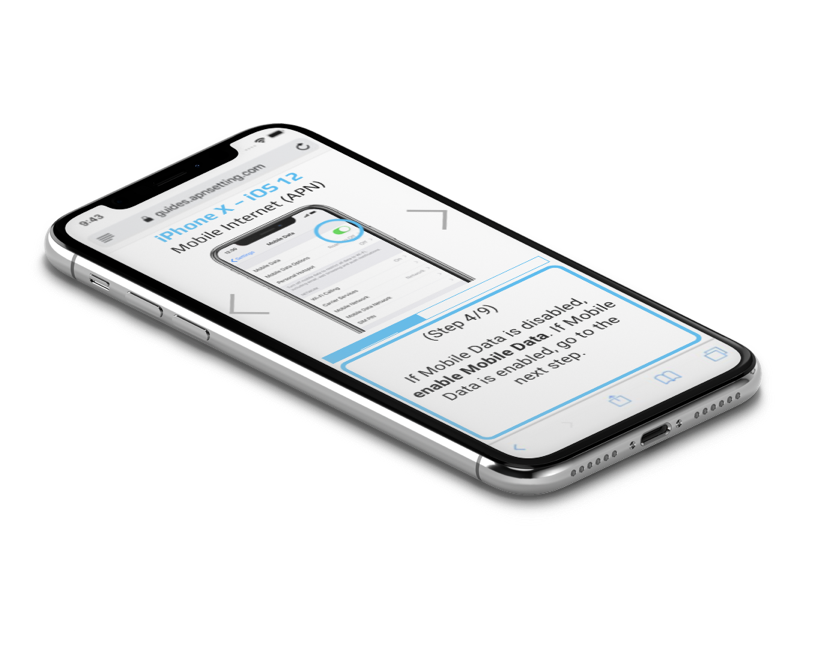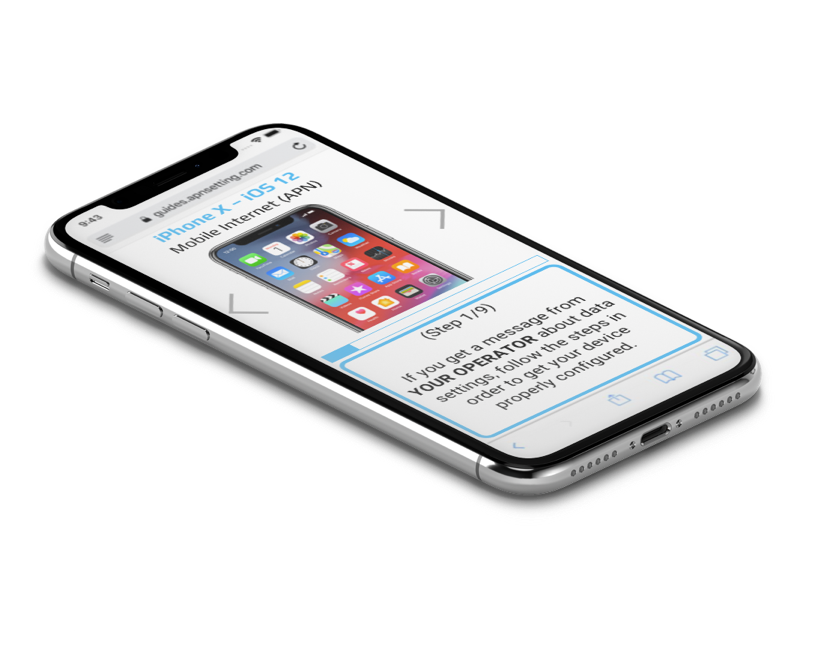 Step-by-step configuration guides
Self configuration of your smartphone
Complete easy-follow configuration guides for customer self-setup of the APN and MMS information. Our guides are always online accessible for your customers. Most of your customers will follow the guide from their device so, forget PDF format documents that makes an impossible read and go responsive.
Self-care and Customer-care Support
Land into your online guide
Lets make things easier for your customers and recognize their device and point them to their guide.
When manual configuration is required, the most common issue is identifying the device brand properly. Doing it automatically or use the IMEI at the Customer Care will speed things up.
Choose your OS or Brand
Choose the config guide suitable for you
Selects the configuration guide by choosing the Operating System or the device brand model when browsing from a computer or another device.
Follow the simple step-by-step instructions
Simple step-by-step process to achieve APN configuration
Our guides are crystal clear leading either the user or Customer Care operator through the configuration process smoothly to reach the customer devices up-and-running to surf the internet.
Get online analytics
Check online analytics usage report with high value decision-making information.
Get analytics reports classified by devices to gather useful insights about your customers devices and behaviour.